"Ever wondered what (or who) a model would want stranded on a desert isle with them?"
This season's theme "Island Life" is inspired by the small island of Mustique in the Caribbeans. The island is famous for hosting americans celebrities's holidays.
The class photo selfie
This season, I wanted to have a casual and playful approach to the official class photo for the social media audience.
The finale, highlight of the show.
That video was released on social media right after the show to showcase the main models that dragged a lot of attention from followers and from the press.
Accessories backstage
Some backstage shot of this season's beautiful accessories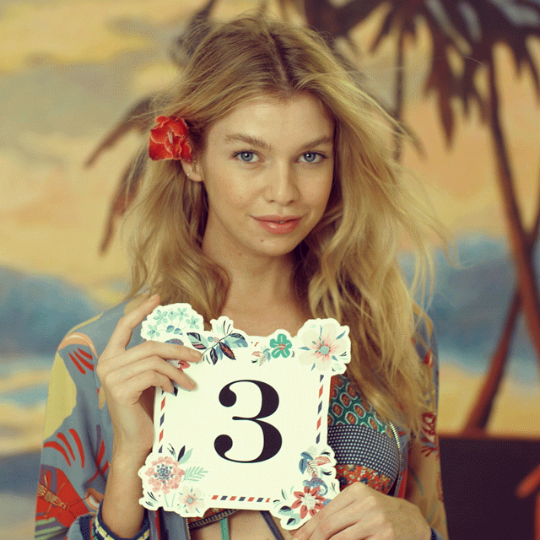 Countdowns before the show
Cinemagraphs were released before the show to give a sneak peek of the casting and the collection's theme.
The shoppable jacket
That jacket was the only shoppable item right after the show so I've created that short video to warn the public about the exclusive sale.